The present and future exhibitions of Kuzmin's painting in 2019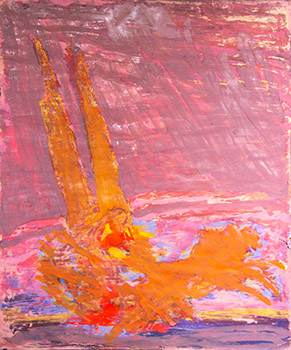 The exit of Sun God Helios
120 x 100 cm (47.2 x 39.4 inches). 2018
From February 13 to 17, 2019
Paris (F-75008), France
will present a painting by Nikolay Kuzmin.
The preview will take place on Tuesday, the 12th of February 2019, from 3pm to 10pm (with organiser's invitation card only).
'Art Capital' is open
on Wednesday 13th, Friday 15th and Sunday 17th of February from 11am to 8pm,
on Thursday 14th and Saturday 16th of February from 11am to 10pm.
Admission fee payable.
Grand Palais, avenue Winston Churchill, 75008 Paris, France.
Phone: +33 (0)1 44 13 17 17