The present and future exhibitions of Kuzmin's painting in 2019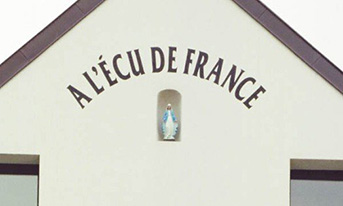 In the Écu de France in Viroflay
From September 20 to October 20, 2019
Viroflay (F-78220) in the Yvelines, France
will present two works by Nikolai Kuzmin.
This year 'Remembering Corot' will pay homage to Salvador Dalí's (1904-1989) talent.
The theme of the exhibition will be: 'The Divine Comedy, by Dante Alighieri'.
The preview will take place on Thursday, the 19th of September 2019 at 6:30pm.
'Remembering Corot' will be open every day from 2pm to 7pm. Free entrance.
Écu de France, 1 rue Robert Cahen, 78220 Viroflay, France.
Phone: +33 (0)1 39 07 11 80.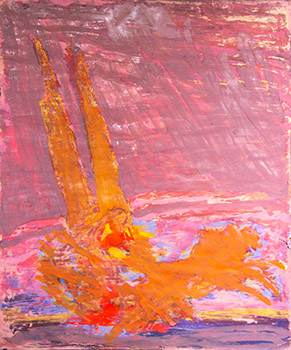 The exit of Sun God Helios
120 x 100 cm (47.2 x 39.4 inches). 2018
From February 13 to 17, 2019
Paris (F-75008), France
presented a painting by Nikolay Kuzmin.
The preview took place on Tuesday, the 12th of February 2019.
Grand Palais, avenue Winston Churchill, 75008 Paris, France.
Phone: +33 (0)1 44 13 17 17