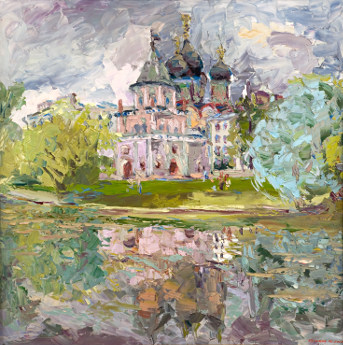 Lilac harmony. The bridge tower and the church
of Pokrova in Izmaylovo.
Oil on canvas, 100 x 100 cm (39.4 x 39.4 inches). 2007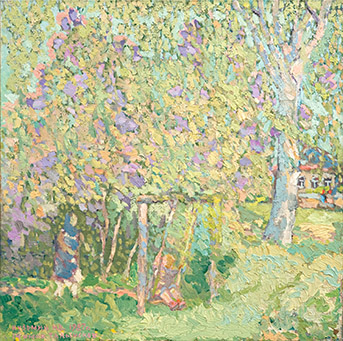 Spring has come.
Oil on canvas, 64 x 64 cm (25.2 x 25.2 inches)
1987
From September 23 to October 23, 2016
Viroflay (F-78220) in the Yvelines, France
presented two works by Nikolay Kuzmin.
This year 'Remembering Corot' paid homage to Maurice Denis' (1870-1943) talent.
The theme of the exhibition was: 'Childhood'.
The preview took place on Thursday, the 22nd of September 2016.
Download the invitation to exhibition, the press pack in French.
Écu de France, 1 rue Robert Cahen, 78220 Viroflay, France.
Phone: +33 (0)1 39 07 11 80.